26 Oct

The difference between a Conference and a Congress

The difference between conference and congress is not as stark as one would think. In fact, many MICE event organisers have difficulty explaining the difference between the two types of events. Having hosted a large number of conferences and congresses throughout our years at FIBES, we thought we'd attempt to define both terms and clarify the difference between a conference and a congress.
Definition of a congress
The International Association of Professional Congress Organisers (IAPCO) offers a valuable index of terminologies for the meetings industry. Let's start by citing the definition given on its terminology search page:
"Regular [coming] together on a representational basis of several hundreds – or even thousands – of individuals belonging to a single professional, cultural, religious or other group […] often convened to discuss a particular subject. Contributions to the presentation and discussion of the subject matter come only from members of the organizing body. Frequency: usually established in advance and can be either multiannual or annual. […] A congress will often last several days and have several simultaneous sessions."
A congress generally draws in highly qualified delegates in a particular field of study and from an international background. Delegates engage in the exchange of experiences and opinions and attempt to draw solutions to problems thanks to the collective analysis of investigative research. Some of the formats used during a congress include sessions, workshops, round table discussions, and more. Standard practise is to draft a memoir once the event is completed.
Definition of a conference
Let's refer once more to the IAPCO terminology dictionary, which defines a conference as a:
"Participatory meeting designed for discussion, fact-finding, problem solving and consultation. As compared with a congress, a conference is normally smaller in scale and more select in character – features which tend to facilitate the exchange of information. The term […] carries no special connotation as to frequency. Though not inherently limited in time, conferences are usually of limited duration with specific objectives."
Conferences can equally be held by individuals, agencies, or associations, and are generally intended to instruct attendees of a given theme or field of study. There are no clear rules as to the frequency or length of the events. A conference brings together specialists with a target audience: members of the industry and press, competitors, general public, etc. Activities present during a conference include sessions, poster presentations, networking events, meet the experts events, round-table discussions, and more. Like congresses, conferences may operate nationally or draw in delegates from international horizons.
Congress or conference?
So, have you fully grasped the difference between a conference and a congress? It isn't always that evident, after all. Many people use the two terms interchangeably, while others explain that a congress is a type of conference.
The first fundamental difference to be taken from both definitions above is that congresses tend to be more focused on a particular branch of an industry or interest, whereas conferences tend to approach a wider scope of subjects in the given field. This is the case with the upcoming EAIE 2017 conference which approaches a wide range of subjects around the theme of international higher education, versus the EUROTOX 2016 congress which is specifically focused on "protecting public and environmental health by understanding and communicating toxicology". However, this is by all means not a strict standard, as many conferences can be more focused in nature than congresses.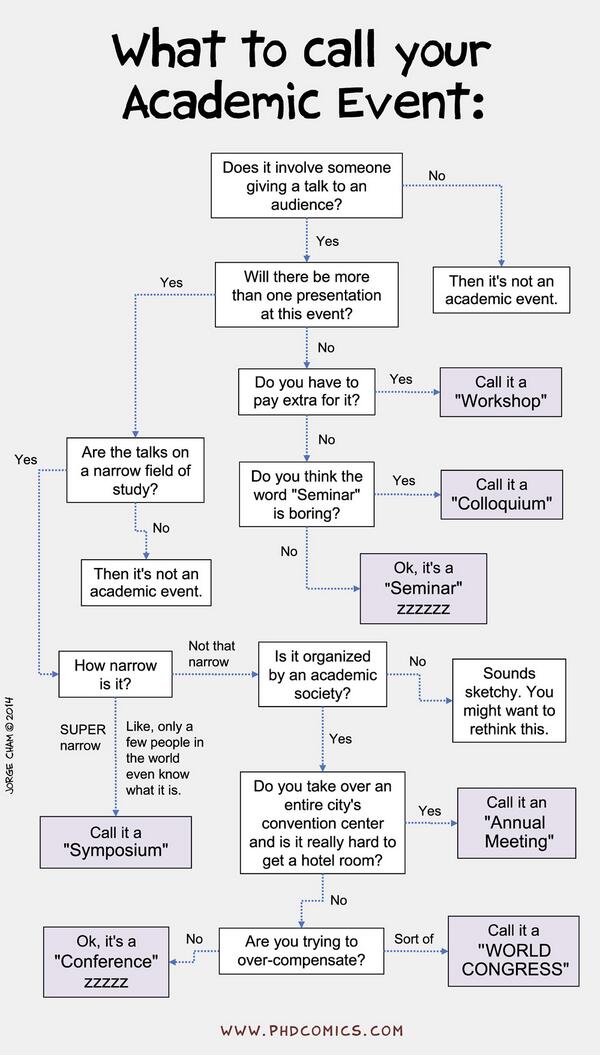 Secondly, several sources online claim that conferences are meant to be smaller in size than congresses. This is certainly reflected in the number of delegates that attended the EuroEcho-Imaging 2015 congress (3.500) versus the ECFS 2017 conference on cystic fibrosis (2.345), but isn't when you consider the number of delegates expected to attend the EAIE 2017 conference (5.000). Again, the difference between conference and congress is not always clear.
The third notable difference from the two definitions listed above is the frequency of the events. A congress tends to be organised in regular events – either annually or multiple times per year -, whereas conferences may be a single edition or skip years. By now you've understood the pattern – this fact isn't always strictly true. FIBES has been privileged to welcome, for instance, the 40th edition of ECFS 2017 conference and will soon be hosting the 29th edition of EAIE 2017 conference.
The lines can easily be blurred between conference and congress, and it's often down to the event organisers to decide whether to name their event a conference or a congress. To illustrate this point, we thought we'd share with you this entertaining piece of art (to the right) showing the thought process before deciding to name an event a conference or a congress.
For more information on FIBES visit our page dedicated to the conference and exhibition centre's premises, or contact us on our Contact page.